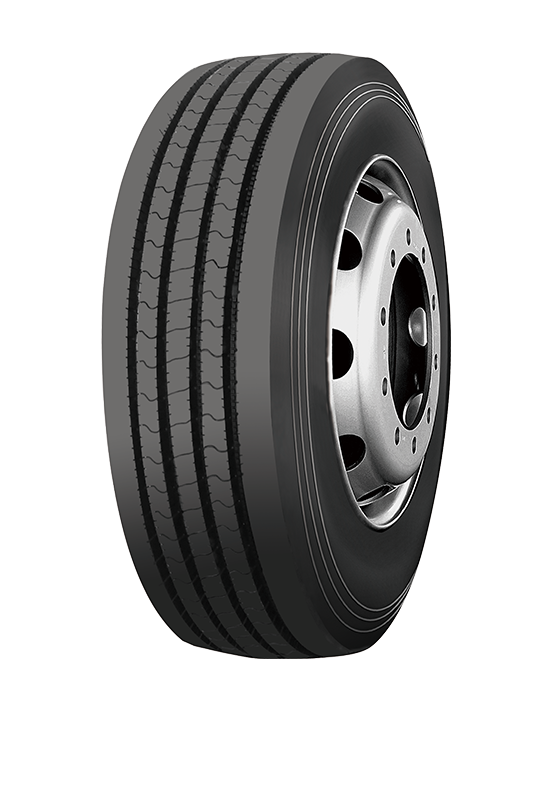 217
Unique wear resistance formula design, can provide tires with excellent wear resistance and low rolling resistance.
Four-ply belt construction provides excellent high-speed durability and ride comfortability; unique bead structure design offers good bead durability.
Highway pattern, suitable for highway, general road and urban highway.
Sizes and Specs
ALL size
17.5"
22.5"
24.5"
Wheel Dia.
Tire Size
Load index&Speed Symbols
L.R
Tread Depth
(mm)
Inflated
Dimensions
Rim
Overall
Dia.(mm)
Overall
Width(mm)
17.5
245/70R17.5
143/141K
18
13.5
789
248
7.5
22.5
11R22.5
148/145M
16
16
1054
279
8.25
12R22.5
152/149L
18
16
1085
300
9
315/80R22.5
156/150M
20
16.5
1076
312
9
295/80R22.5
152/149L
18
16
1044
298
9
295/75R22.5
146/143M
16
15
1014
298
9
295/75R22.5
144/141M
14
15
1014
298
9
13R22.5
154/151M
18
16
1124
320
9.75
24.5
11R24.5
146/143M
14
16
1104
279
8.25
11R24.5
149/146M
16
16
1104
279
8.25
Wheel Dia.
Tire Size
Load index&Speed Symbols
L.R
Tread Depth
(mm)
Inflated
Dimensions
Rim
Overall
Dia.(mm)
Overall
Width(mm)
17.5
245/70R17.5
143/141K
18
13.5
789
248
7.5
Wheel Dia.
Tire Size
Load index&Speed Symbols
L.R
Tread Depth
(mm)
Inflated
Dimensions
Rim
Overall
Dia.(mm)
Overall
Width(mm)
22.5
11R22.5
148/145M
16
16
1054
279
8.25
12R22.5
152/149L
18
16
1085
300
9
315/80R22.5
156/150M
20
16.5
1076
312
9
295/80R22.5
152/149L
18
16
1044
298
9
295/75R22.5
146/143M
16
15
1014
298
9
295/75R22.5
144/141M
14
15
1014
298
9
13R22.5
154/151M
18
16
1124
320
9.75
Wheel Dia.
Tire Size
Load index&Speed Symbols
L.R
Tread Depth
(mm)
Inflated
Dimensions
Rim
Overall
Dia.(mm)
Overall
Width(mm)
24.5
11R24.5
146/143M
14
16
1104
279
8.25
11R24.5
149/146M
16
16
1104
279
8.25
Feedback