2022/07/07
Tyres For Light Trucks/Vans
Tyres for Light Trucks/Vans
NAMA offering you our LTR tyres for your Light Trucks/Vans, we are expert for high load solutions.
We have LTR tyres from 12" to 16" with both black sidewall and white sidewall types, kindly check the sizes and our patterns in below.
NAMA LTR Size List, just get back to us the sizes you need, you will get our most updated quotation immediately.
| | | | | | |
| --- | --- | --- | --- | --- | --- |
| Brand | Series | Size & PR | L.I & S.R | Sidewall | Q'ty/40HQ |
| NAMA | LT | 5.00R12LT-10PR | 88/86P | | 2300 |
| NAMA | LT | 155R12C-8PR | 88/86N | | 2200 |
| NAMA | LT | 155R13C-8PR | 90/88N | | 2000 |
| NAMA | LT | 165R13C-8PR | 94/93Q | | 1900 |
| NAMA | LT | 165R14C-8PR | 97/95Q | | 1650 |
| NAMA | LT | 175R14C-8PR | 99/98S | | 1400 |
| NAMA | LT | 185R14LT-8PR | 102/100R | | 1200 |
| NAMA | LT | 195R14C-8PR | 106/104R | | 1150 |
| NAMA | LT | 205R14C-8PR | 109/107S | | 1000 |
| NAMA | LT | 185R15C-8PR | 103/102S | | 1200 |
| NAMA | LT | 195R15C-8PR | 106/104R | | 1100 |
| NAMA | LT | 175/75R14C-8PR | 99/98S | | 1200 |
| NAMA | LT | 195/70R15C-8PR | 104/102R | | 1150 |
| NAMA | LT | 205/70R15C-8PR | 106/104S | | 1050 |
| NAMA | LT | 215/70R15C-8PR | 109/107R | | 970 |
| NAMA | LT | 225/70R15C-8PR | 112/110R | | 880 |
| NAMA | LT | 225/70R15C-8PR | 112/110S | | 880 |
| NAMA | LT | 195/75R16C-8PR | 107/105R | | 1100 |
| NAMA | LT | 195/75R16C-8PR | 107/105S | | 1100 |
| NAMA | LT | 195/85R16C-10PR | 114/112S | | 950 |
| NAMA | LT | 205/65R16C-8PR | 107/105T | | 1000 |
| NAMA | LT | 205/85R16C-10PR | 117/115S | | 900 |
| NAMA | LT | 215/65R16C-8PR | 109/107S | | 960 |
| NAMA | LT | 215/75R16C-8PR | 113/111R | | 860 |
| NAMA | LT | 235/65R16C-8PR | 115/113T | | 800 |
| NAMA | LT | 185R14C/WR-8PR | 102/100R | WSW | 1200 |
| NAMA | LT | 195R14C/WR-8PR | 106/104R | WSW | 1200 |
| NAMA | LT | 195R15C/WR-8PR | 106/104R | WSW | 1120 |
Actual tire photos are as following: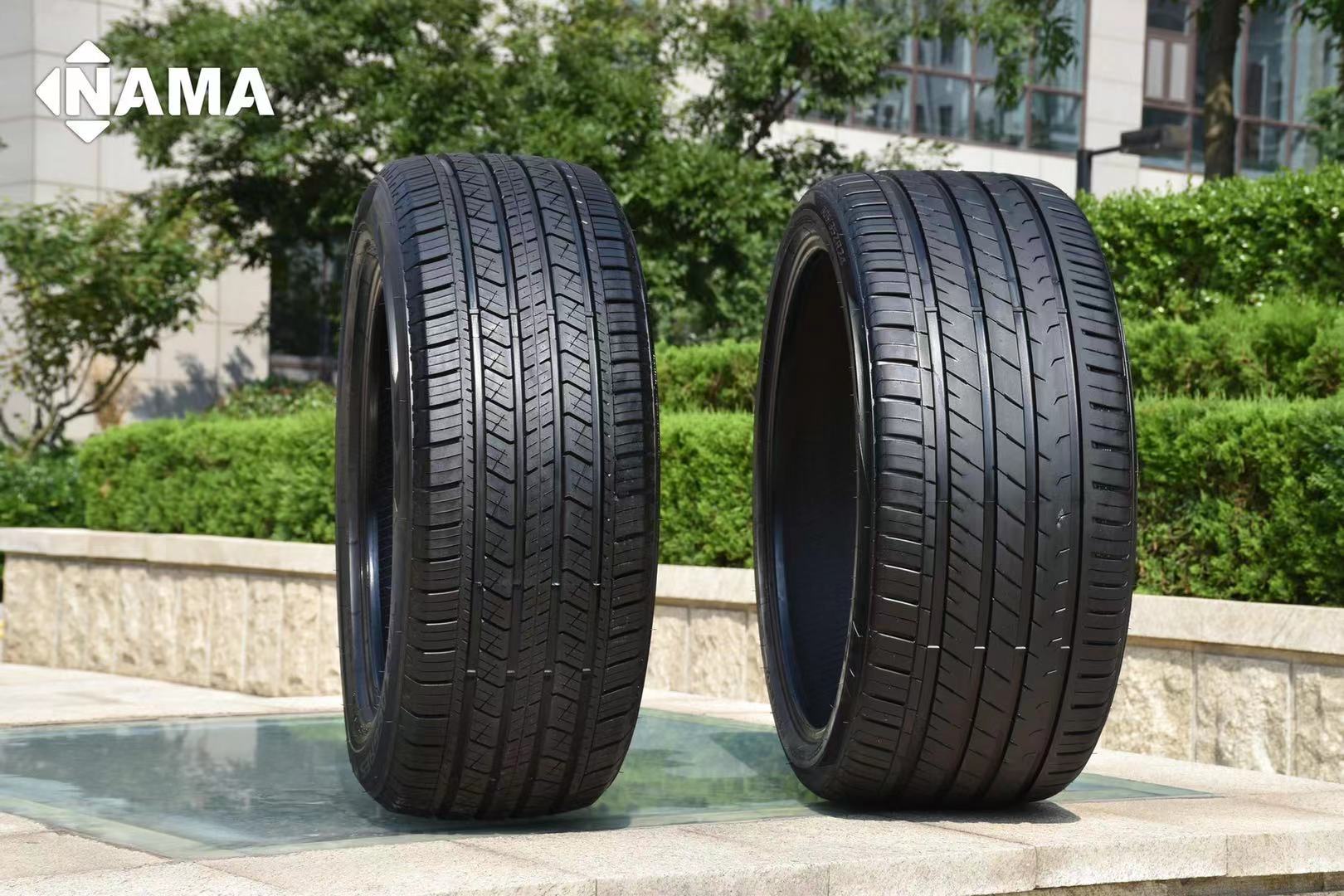 Hot Tags: tyres for light trucks/vans, Chinese, manufacturers, wholesale, best, cheap, price, for sale