CLIENTS FEEDBACK FOR NAMA 315/80R22.5 IN NEW CALEDONIA
2016.03.18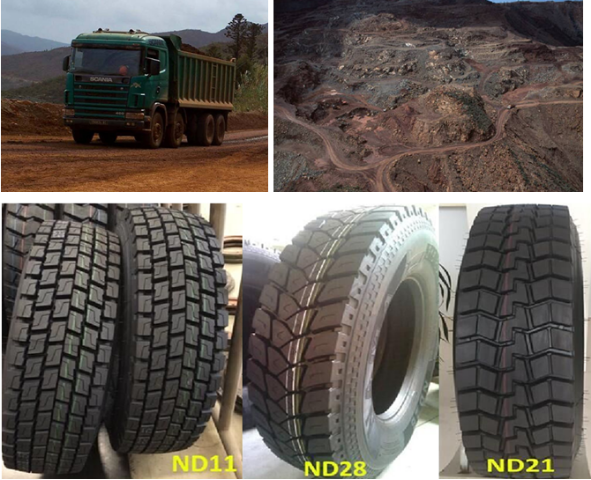 ORDER DETAILS:
1ST CONTRACT SIGNED DATE: MAR 10th,2013
SIZE: 315/80R22.5
NAMA PATTERN: ND11,ND28,ND21
VEHICLE MODEL: HEAVY TRUCK
USING CONDITION: MINING ROAD WITH MANY QUICK TURNINGS, SANDS, SHARP OBSTACLES ON ROAD
PERFORMANCE: GOOD TYPE OF TIRE ON MINE TRUCKS. REINFORCED SIDEWALL & BEAD PART, CONQUER THE MINING ROAD EASILY.
REPEAT ORDER: EVERY MONTH, 315/80R22.5 MONTHLY REQUEST IS 1*40HQ.
1ST CONTRACT DETAILS:
| | | | | | |
| --- | --- | --- | --- | --- | --- |
| SIZE | PR | ROLLING SURFACE WIDTH | TREAD DEPTH | PATTERN | QTY CLIENT NEED |
| 315/80R22.5 | 20PR | 244mm | 23mm | ND11 | 60 (pcs) |
| 315/80R22.5 | 20PR | 244mm | 23mm | ND21 | 80 (pcs) |
| 315/80R22.5 | 20PR | 255mm | 24.4mm | ND28 | 94 (pcs) |